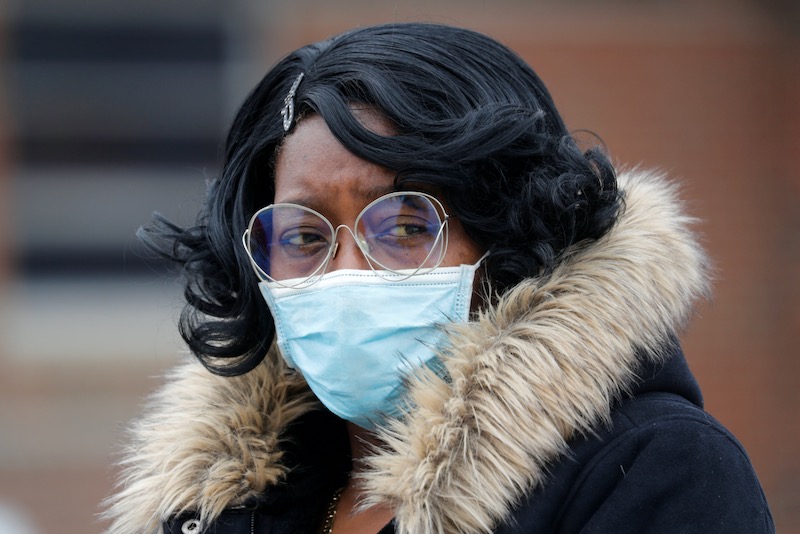 13 May

Covid-19 in BAME
Why are so many black and ethnic minority people dying from coronavirus – and what does it have to do with heart disease?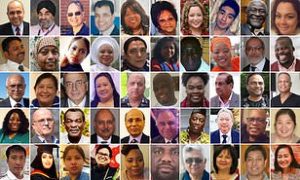 Updated 11 May 2020
One of the tragedies of coronavirus has been the disproportionate number of deaths among black and ethnic minority people, including doctors and other NHS workers. We explore the reasons for this. 
Coronavirus has claimed more than 30,000 lives in the UK already – and a worryingly high proportion of them are from Black, Asian or Minority Ethnic (BAME) groups.
Thirty four per cent of confirmed cases of Covid-19 and 32% of deaths in intensive care are amongst people with Black, Asian or Minority Ethnic (BAME) backgrounds, according to statistics from the Intensive Care National Audit and Research Centre, covering England, Wales and Northern Ireland. This compares with 14.5% of the total population who are of BAME origin (based on ONS 2016 population estimates). Deaths from coronavirus are measured in different ways, so looking at death rates among people of BAME background does vary according to which statistics you use.
London does have the largest BAME population and also the highest rates of Covid-19 in the UK, but even within London the number of BAME deaths remains disproportionately high.
Some of the best information to date is new analysis of Covid-19 deaths from the Office for National Statistics, which is particularly useful because it takes into account factors including age, geography, socio-demographic characteristics (such as deprivation), health and disability. After taking those factors into account, the risk of death related to Covid-19 was still significantly higher. The starkest differences were for men and women of black ethnic background, where risk of death was nearly double (1.9 times higher) compared with people of white background. Men of Bangladeshi or Pakistani background were 1.8 times more likely to die than white men, while women were 1.6 times more likely to die than white women. People of other ethnic backgrounds, including Indian, were also more likely to die than white people. This shows us that although part of the difference in Covid-19 mortality we have seen in previous figures is explained by differences such as rates of deprivation, there is still a difference that we can't fully explain.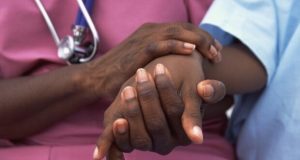 In addition to your ethnic background, your risk of dying from Covid-19 is linked to age and whether you have pre-existing medical conditions, particularly heart and circulatory disease and their risk factors, including 
high blood pressure
, 
diabetes
 and being 
overweight
. We don't yet have enough information to fully understand these links, in part because there isn't enough detail in the data.
This increased proportion of deaths among BAME groups is even starker amongst health and care workers (of which more later). The disproportionate number of deaths in people with BAME backgrounds has been highlighted by the Government as particularly concerning, leading the 
NHS to recommend
 that Trusts risk assess their BAME staff and take necessary precautions to keep them safe.
There could be many reasons why people from ethnic minorities are being hit harder by coronavirus. These factors often overlap with each other and can be complex to unravel. It's important to understand that while we can note differences between populations, everyone's individual risk from Covid-19 is unique to them and depends on a range of factors.
Is it because of heart and circulatory disease or underlying biology?
Biological differences are unlikely to be the full answer as to why people with BAME backgrounds are being hit harder by Covid-19. Ethnicity is about much more than genetics, and there is a lack of concrete evidence for a genetic factor influencing the differences in susceptibility or outcomes for Covid-19 so far.
Research is being carried out into whether vitamin D might have a role in preventing or treating Covid-19. The body produces Vitamin D from sunlight more slowly if you have darker skin, so some people believe vitamin D deficiency could be a potential factor.
It may be a combination of biology and socioeconomic factors that explains why people of BAME background are more likely to have underlying health issues.
There's now a lot of evidence from around the world that people with some health conditions are more likely to experience severe complications from Covid-19. For example, in the UK heart and circulatory disease and their risk factors are the most common pre-existing conditions for people dying from Covid-19 and anyone with a heart condition is considered to be at high risk.
We know that people from certain ethnic minority groups are at greater risk of heart and circulatory disease than others, and it is therefore logical that the disproportionate number of Covid-19 related deaths in BAME groups could be in part due to these underlying conditions.
Your ethnic background is a big factor in your risk of developing heart and circulatory diseases. Research funded by the BHF has shown that in the UK:
People with South Asian (including people of Indian, Pakistani, Bangladeshi, or Sri Lankan) background may be more likely to develop coronary heart disease than white Europeans, and risk factors for coronary heart disease are also more prevalent in young South Asians
People with African or African Caribbean background may be at higher risk of developing high blood pressure (hypertension) and having a stroke
People with African, African-Caribbean and South Asian background more commonly have Type 2 diabetes than the rest of the population.
To better understand the interplay between ethnicity, genetics and other biological and socioeconomic factors, the BHF has funded research.
For example, the BHF-funded "Born in Bradford" study is currently tracking the health and wellbeing of over 13,500 children born between March 2007 and December 2010 and their parents. Children in this study have their health monitored from before birth through childhood and into adult life to help better understand the impact of ethnicity on heart and circulatory disease as well as people's wider health and wellbeing.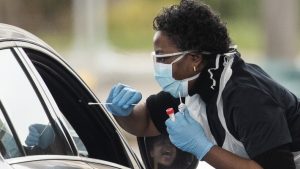 Socioeconomic factors
Before the outbreak of Covid-19, BAME populations were already more likely to suffer ill health, including heart and circulatory diseases and their risk factors such as high blood pressure and diabetes, and from a younger age. Much of this is linked to social and economic inequalities rather than genetics.
Earlier this year, Prof Michael Marmot published a report highlighting how these inequalities have widened over the past ten years and it is possible that these societal inequalities are now also having an impact on the number of BAME people dying of Covid-19.  For instance, those with ethnic minority backgrounds are more likely to be affected by poverty in the UK, particularly those from Black African, Pakistani and Bangladeshi backgrounds, though this varies widely from group to group. Poverty limits healthy choices for people and has an impact on overall health, ability to access care and living arrangements.
Poverty limits healthy choices for people and has an impact on overall health, ability to access care and living arrangements
Overcrowded housing is more likely to be experienced by minority ethnic populations in all socioeconomic groups, Though there may be some health and wellbeing benefits in terms of reduced social isolation, there are health risks associated with overcrowding, particularly when it comes to infectious diseases like Covid-19. Reduced ability to socially distance may increase the chance of exposure to a higher dose of the virus whether it is through overcrowded housing or the choice to live as a multigenerational family.
What difference does your job make?
BAME groups are disproportionately represented in frontline roles, whether that is in the NHS or in other public facing roles such as retail and transport. These jobs increase the risk of exposure to coronavirus. In London, 67% of the adult social care workforce are from BAME backgrounds.
According to NHS Workforce Statistics, people with BAME backgrounds account for approximately 21 per cent of staff, including approximately 20 per cent of nursing and support staff and 44 per cent of medical staff. However, individuals with BAME backgrounds account for 63 per cent, 64 per cent and 95 per cent of deaths in the same staff groups. Early findings from looking at these data showed 79% of these deaths were people working in hospitals. (Data supplied by Simon Lennane, NHS GP in Hertfordshire)
The vast majority of doctors who have died of Covid-19 are from BAME backgrounds. Although we don't have detailed data around this, it's likely that the type of doctor they are and the work they do may affect their level of exposure to the virus.
The British Medical Association has noted potential differences in work culture. There is evidence that some health care staff from BAME backgrounds may feel less able to raise concerns about shortages of safety equipment and are more likely to continue working even if personal protection equipment is not available. The Kings Fund has published suggestions about how NHS culture should change to address these issues.
So what does this mean if you are from an ethnic minority background?
It is important to note that the relationship between your ethnic background and Covid-19 is not yet fully understood, and your risk of catching or dying from Covid-19 is affected by many different factors. Although there are some issues that affect more people of BAME backgrounds, they do not affect every individual and we should be wary of making generalisations.
We know that this is a frightening time for lots of people, especially if you have an existing health problem. Having a heart and circulatory condition doesn't make you any more likely to catch coronavirus than anyone else, but it does mean you are at risk of a more severe illness and it seems that people with a BAME background are at additional risk.
The Government has launched an inquiry to try to understand the impact of factors that affect your risk from Covid-19, including BAME background, gender and obesity and including a focus on levels of risk among NHS staff. The British Heart Foundation has welcomed this inquiry. We are also supporting the NIHR-UKRI call for research on Covid-19 and ethnicity; it is vital that more research is done to understand this trend and to find out what we can do to protect everyone.
Whatever background you come from, every life lost to Covid-19 is a tragedy for the individual and family affected.