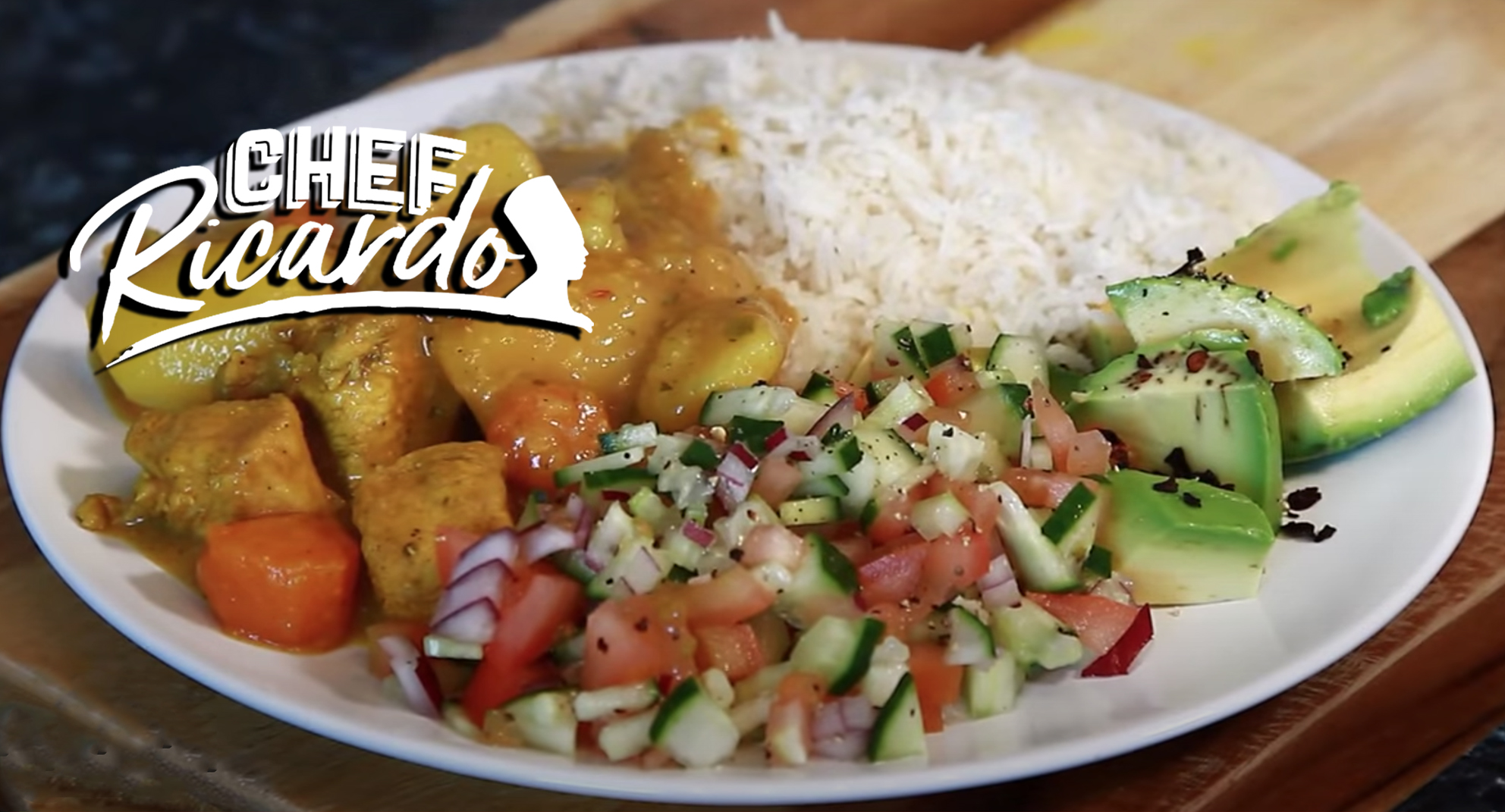 11 May

Chef Ricardo: Curry Chicken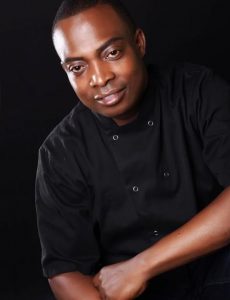 Chef Ricardo Campbell was born in the beautiful island of Jamaica, where he grew up around the busy hotels and restaurants of Ocho Rios. From an early age he had a keen interest in cooking as he spent a lot of time watching his elders cook many different dishes, especially his grandmother and father who loved cooking too. His interest grew into a passion, so after leaving school, he applied to be a kitchen assistant doing basic duties like preparing vegetables. His eagerness was recognised and afforded him the opportunity to help prepare simple dishes like ackee and salt fish, rice and peas and brown stew chicken.
  It wasn't long before he was making these dishes independently. After two years he moved on to work in one of the top hotel resorts where he excelled and progressed into becoming a range chef. His duties included cooking, temperature control officer and ensuring sure that the presentation of the dishes was maintained to a high standard. During the next 10 years of working there he also attended college for two years and obtained a chef certificate. In addition to this he obtained a two year NVQ certificate, a landscaping certificate and made many contacts within the industry which helped him to decide to relocate to London in 2008.
On arrival, he was quickly able to secure a permanent position in an after school project and stayed there for 6months until a chef's position became available in an international residential private school. The duties included cooking three a la carte meals daily for the children and staff plus catering for functions such as graduations, children's parties and Christmas dinners for the whole school community.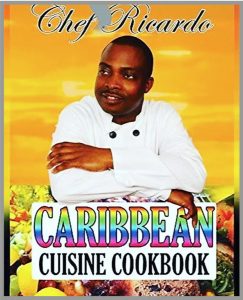 He continued to study to further his knowledge of the catering industry before setting up my own business in the autumn off 2010. He opened up a small eatery called Chef Ricardo's Caribbean diner and it was during this time that he thought about producing my own sauces. After much experimentation, Caribbean sunshine BBQ, Caribbean jerk, brown stew and curry jerk were born.
As an established Chef he now wishes to share some of the things he has learnt over the years in a series of cooking videos to be posted online so please try them out and leave comments below.